Company History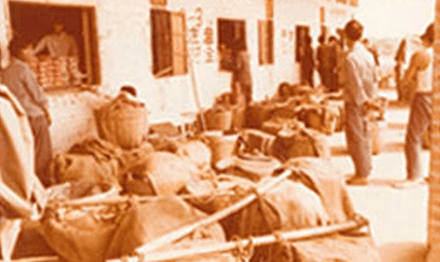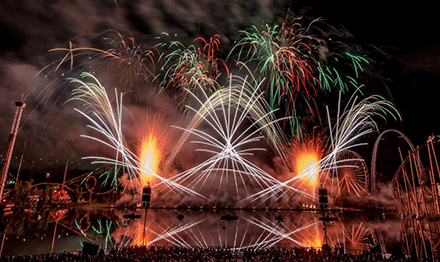 Our company's founder, Ewan Cheung started his career in fireworks in 1962. He is one of the pioneers in developing the modern fireworks industry in China. Before the 1960s, China mainly manufactured firecrackers for domestic use. Some firecrackers were exported, such as Ladycrackers and Tom Thumbs to Europe and to Canada, Australia, South Africa and Hong Kong. However the export quantity was not large. Firecrackers were banned in some Asian countries such as Singapore, Malaysia and indonesia; and firecrackers exported to the USA were supplied by Macau. In fact, Macau was the largest exporter of firecrackers with 7 factories and several thousand workers. Production of firecrackers was the top industry in Macau at that time with production of matches coming in second.
During this period of time, Japan was one of the biggest manufacturers and exporters of fireworks including commercial (such as fountains & roman candles) and display fireworks. Japanese fireworks were exported to USA, Europe and other countries, whilst these countries also had their own factories producing fireworks for their own needs.
In China, there were not many varieties of different firework items, as production involved only simple methods using gunpowder (black powder). The Communist Government also did not encourage the use of firecrackers and if they were used, were under their strict control. All firecracker factories were government owned. In 1963, Ewan Cheung travelled to Japan and started exporting Chinese firecrackers to Japan (the Japanese had never made firecrackers) and imported Japanese fireworks into the Hong Kong market.
Gradually, Chinese factories learned the technique of making other types of fireworks such as 3 to 15 ball roman candles, Air Travel / Moon rockets, Pulling fireworks, Tri-Color fountain, Peacock Fountain, Flying Cranes and Starry Night. Hence began the usage of various colour formulae in Chinesefireworks. China then started to produce and export fireworks in addition to the traditional firecrackers.
In 1965, Singapore and Malaysia lifted the ban of firecrackers. Overseas Chinese in these countries began the import of Chinese firecrackers and the export volume of firecrackers from China jumped several times. Two years later, Indonesia also opened its market to Chinese firecrackers, which started the Chinese firecracker and fireworks business onto its first Golden Years. Unfortunately, due to many accidents in these three countries as a result of misuse of fireworks, firecrackers and fireworks were graduslly banned in all three countries around 1970. The fireworks export industry in China suffered a setback.
Luckily, the market for Chinese made fireworks in Japan, Europe, Australia and Canada was expanding which compensated for the ban of fireworks in South East Asian countries. It was not until 1972, and since the end of World War II and the founding of the Communist regime in China, that the US-Nixon government re-opened trade between China and the USA. Ewan Cheung was the first person to go to the US to sell Chinese fireworks and ship its first shipment to the US market since 1949.
In 1974, Ewan Cheung formed his own company and shortly Joe Wan joined his expanding business.
At that time, all the firework factories and export corporations were state owned and the supply of fireworks went through a pre-set channel. The head corporation in Beijing controlled the price policies of all export corporations in each province and only a few of these were allowed to handle fireworks such as Guangdong (Horse & Tiger-head brand), Hunan & Jiangxi (Red Lantern), Guangxi (Link Triad), Beijing City & Shanxi (Temple of Heaven), Zhejiang (West Lake), Jiangxi (Flower Basket) and Shanxi (Wu Tai Mountain). Each corporation would sell the same type of items, for example Air Travel and Moon Travel, at same price. Normally the price would be adjusted each year on New Years Day. There was no negotiation of price in practice.
The system started to change around 1987 when the Chinese Government allowed more freedom in business activites and the head corporation started to lose control over the provincial corporations. Private companies in China were allowed to do business with individual factories and price competition emerged.
Noticing a market for high quality fireworks, our company applied to set up joint venture fireworks factories in Guangdong. All joint venture partners from outside of China had to get permission first, and in 1992 and 1993, we built our first two factories in Guangdong. One produced machine pressed rockets and the other Vulcan brand display shells. We were the first company from Hong Kong to set up our own fireworks factories in China. We also set up our own paper tube factory with machines from Taiwan and Germany a few years later. Due to limited production capacity, we first targeted the European market and when the high quality fireworks were well received, we set up another base in Hunan in 1993 and built more factories in Liuyang.
In 1988, we created the "Shogun" brand mainly for USA market, which has become one of the most popular brand names known for its top quality and competitive pricing.
In display fireworks, the Vulcan brand is well known for its high quality European style display items. In 1999, we partnered with Onda Co. Japan to set up Yoshihede factory in Hunan to produce Japanese style display shells under "Shogun" brand. In 2002, we partnered with the Haga family of Japan to produce "Haga" brand display shells. All of them are produced in different styles to suit different customers' needs.
In the past 10 years, we have expanded our business in China to include offices in Foshan, Jiangmen, Liuyang and Beihai. We now have a total of 12 factories in Guangdong, Hunan and Guangxi province. In addition, there are about 40 factories working closely with us.
Since starting our own factories to produce high quality fireworks and branding our fireworks in 1991, we have created a new direction in the firework industry and led the way for other factories to follow. We have the best quality paper tube machines in China, and an experienced working team in China. We continue to strive to be the market leader in fireworks, producing the highest quality fireworks and creating original and innocative firework products.